Colorful and Intelligent
Subtlely used colors offer a pleasant working environment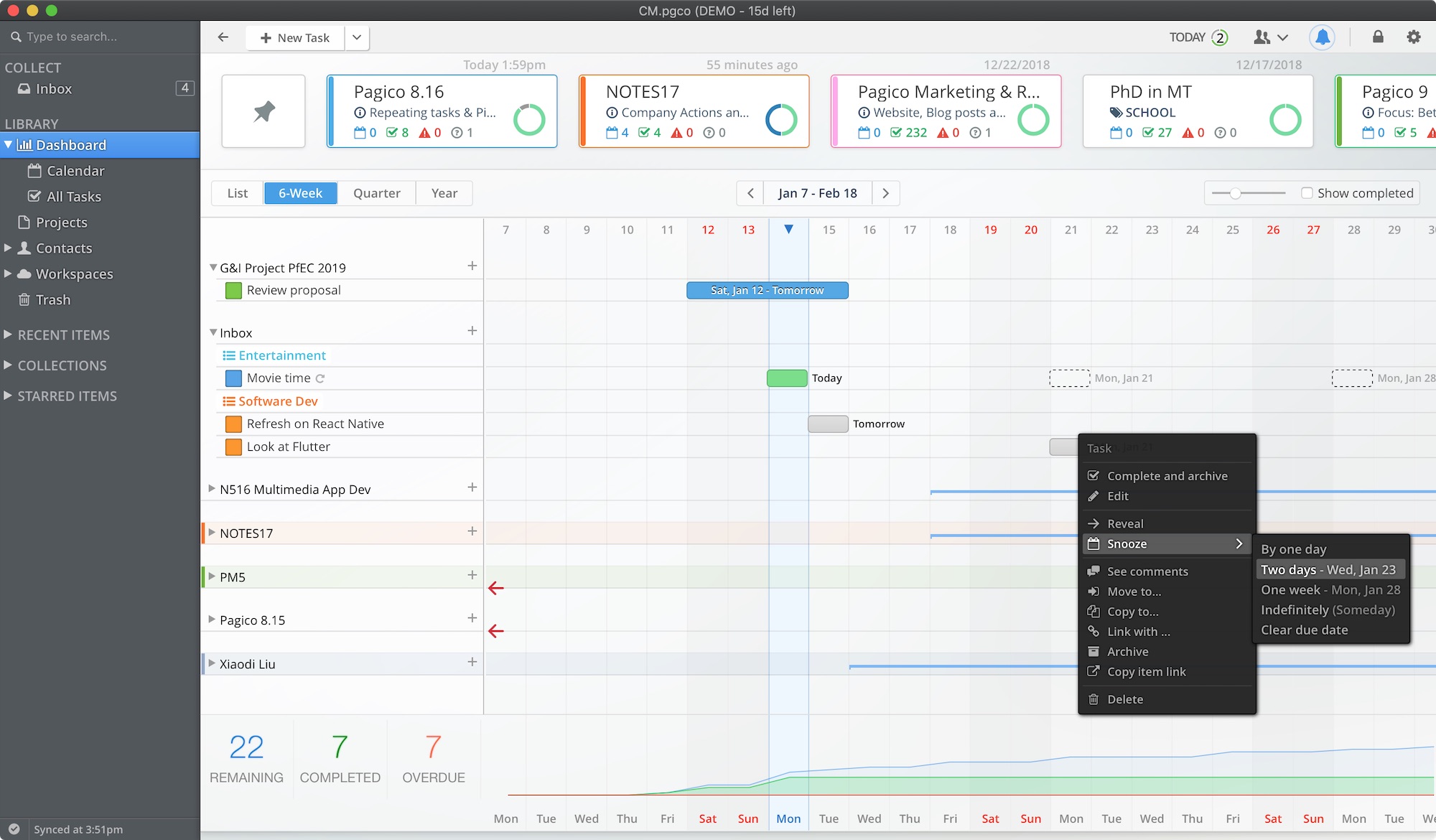 Simple & Elegant
You can also choose to see all your tasks lined up in simple lists.

Enhanced Lists
Much faster, with keyboard support and bulk-actions.

Redesigned Container UI
Elegant, clean, & stress-free layout for your data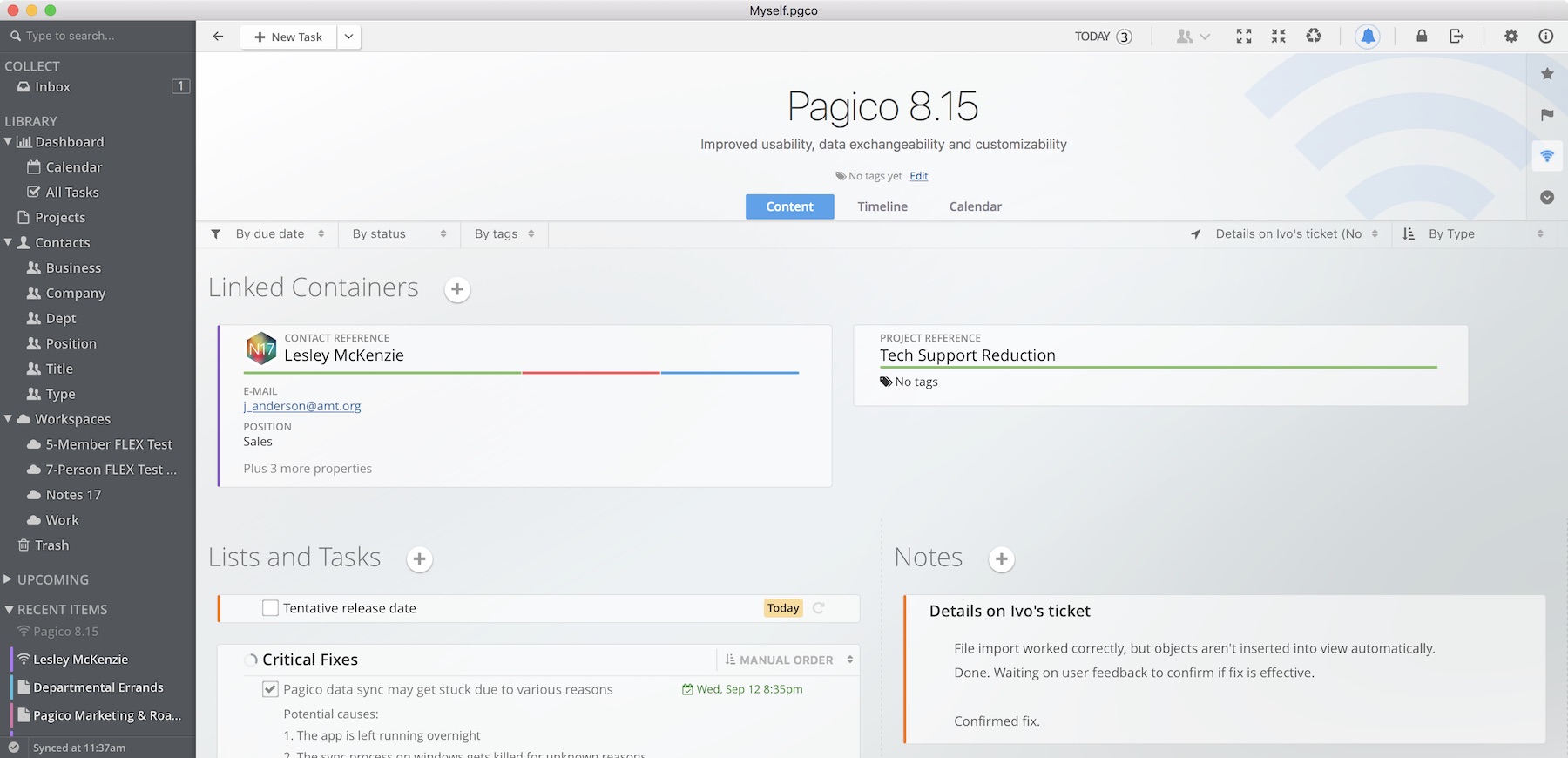 In-Container Quick Navigation
Find things FAST.
Interactive Calendar View
See things on a calendar view whenever you want.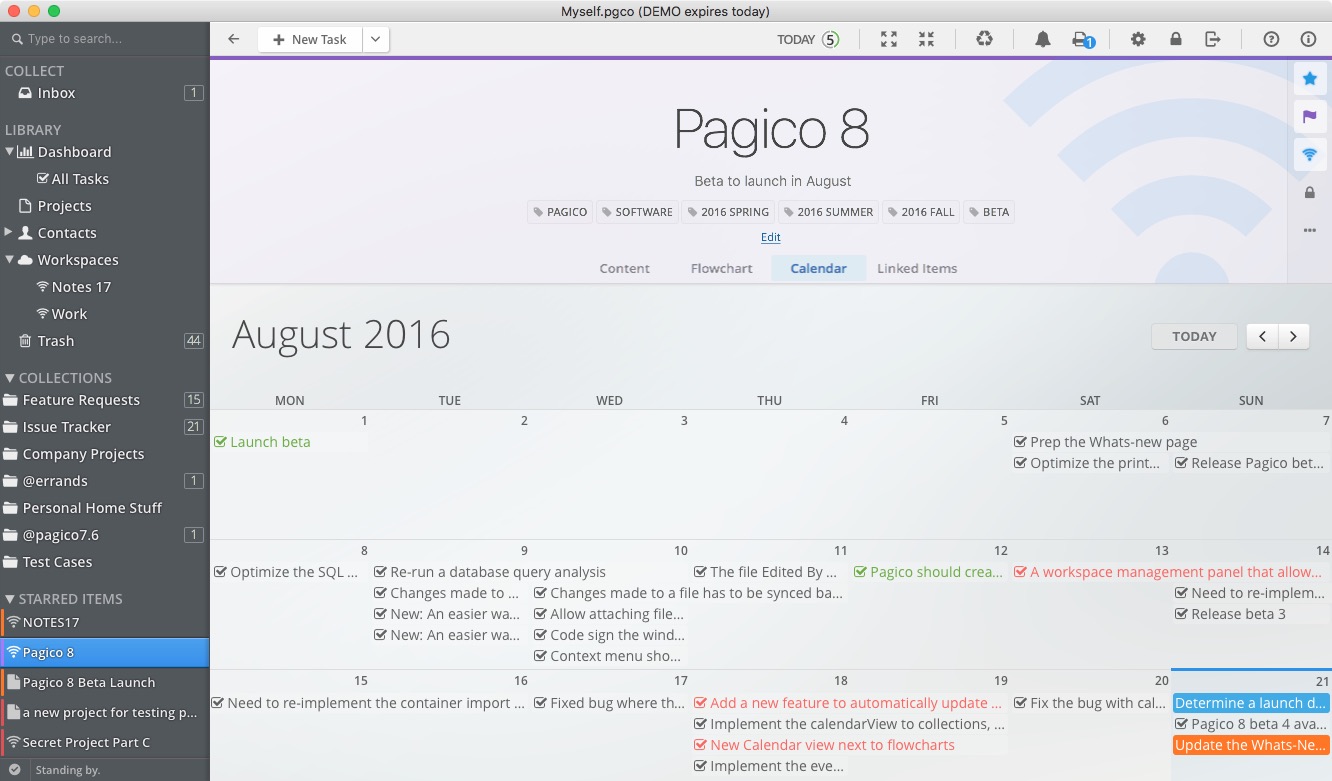 Non-distruptive Privacy Protection
Lock your DB with one keypress. Unlock to return to exactly where you were.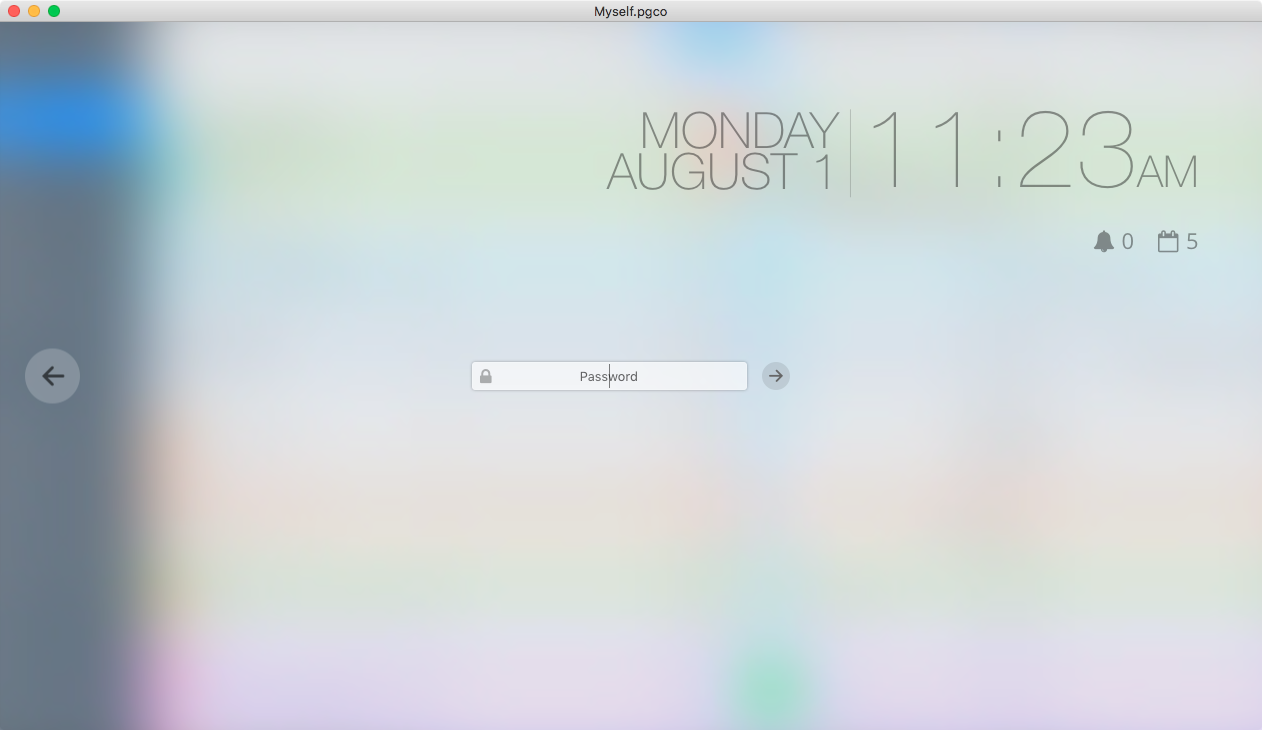 Plus a lot more!
Simplified list writing experience
A keyboard-oriented design streamlines the list writing experience.

---
Save web links easily with the new browser extension
Turning webpages into tasks is only a few clicks away.

---
Dedicated location field for tasks and notes.

---
Streamlined Link Helper and Move panel
Linking, assigning tasks, and moving items just got a whole lot easier.
Quickly filter your targets by keyboard, or create new targets on-the-fly.

---
Filter your data by status, or use of tags
Use the smart filters to reveal pending tasks only, or show items that are tagged with certain keywords.

---
Templating made easy
Easily clone an existing project (or contact), rename it, and update all its dates & times with just a few simple clicks.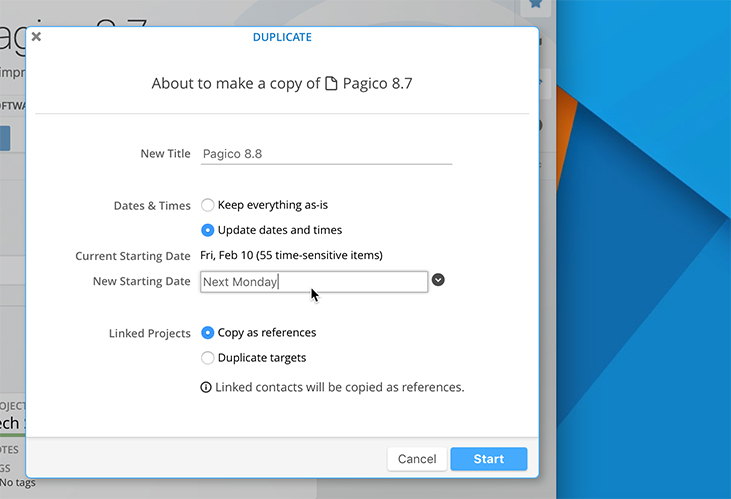 ---
Built-in notifcation
Pagico will now remind you about your custom task alerts even when it isn't connected to your calendar app.

---
Integrated Mentions section
Inbouned linked items will now be presented in a more integrated way.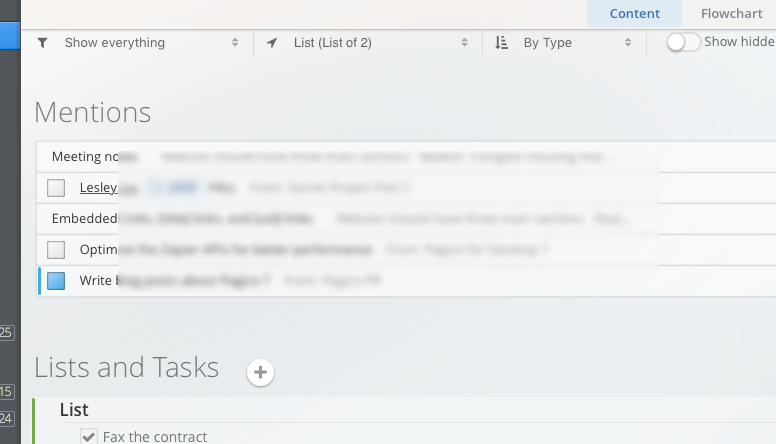 ---
Other notable improvements
Available in 10 languages.
English, Deutsch, Español, Français, Italiano, 日本語, Nederlands, Polski, русский язык and 简体中文.
Blazingly fast.
With a brand-new backend engine, Pagico 8 is 2x faster than Pagico 7 on average, with certain data-intensive actions being up to 3x faster.
Powerful Pagico URI Scheme that enables endless automation possibilities on Mac
Fully compatible with macOS Mojave, Windows 10 and Ubuntu 17.04.
Brand-new Pagico for macOS app to bring silky smooth experience to macOS 10.10 or higher.
Lists now have a completion progress bar.

Easier file importing.
Easily attach files to existing tasks or notes.
Import emails from Microsoft Outlook on Windows via drag and drop.
Improved time display.
The timestamps throughout Pagico are now updated live.
Improved accuracy of the Natural Language Parsing algorithm.
Writing new tasks and setting up dates is faster and more reliable.
Improved tag management.
Tag tracking has been overhauled, and tagging items is easier than ever.
Consolidated member display in workspaces.
Different devices owned by the same user will now be listed together in workspaces, making it easier to see everyone and delegate tasks.
The "Myself" contact is now tied to Pagico ID accounts (users).
Improved reminder support for all-day events.
The "0m" reminder for all-day events will now fire at 9am in the morning, instead of at midnight.
The 6-week view in flowcharts will always start at the beginning of a week.
Lots of brand-new bulk actions and context menu commands.
The "Today" view has a redesigned layout.
The "Today" view has a new Optional section.
The sidebar can be resized by dragging and dropping.
Improved compatibility with 3rd-party data sync apps.
The read/write activities inside database structures are minimized.
Lots of other minor tweaks that improve the overall user experience.
---
Pagico 8.16
More powerful, carefully crafted, ultra fast yet easier to use.